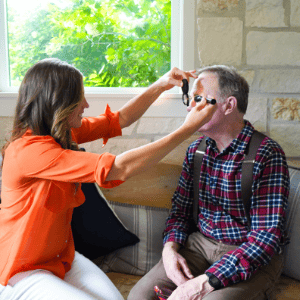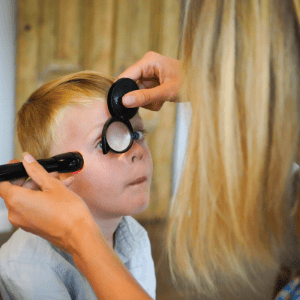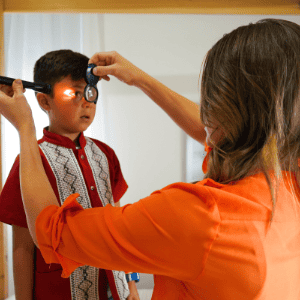 Introducing the At Home Iridology Course: Empowering Families for Optimal Health
Unlock the incredible power of iridology from the comfort of your own home with our comprehensive At Home Iridology Course. Designed specifically for families, this transformative digital course will equip you with the knowledge and skills to harness the ancient art of iridology to enhance the well-being of your loved ones. Discover the windows to your family's health like never before!
What Can Be Found in the At Home Iridology Course:
Deep Insights into Health
Uncover a wealth of information about your family's health by examining the intricate patterns and markings in the iris. With our course, you'll learn how to identify key indicators, allowing you to detect potential imbalances or vulnerabilities long before they manifest into larger health issues. By understanding the unique characteristics of your family members' irises, you'll gain invaluable insights for proactive health management.
Holistic Approach
The At Home Iridology Course embraces a holistic approach to health. Learn how to interpret various signs, colors, and textures in the iris to gain a comprehensive understanding of your family's physical and emotional well-being. By examining the eye's intricate details, you'll unlock a deeper level of understanding, enabling you to address imbalances at their root causes and promote holistic healing.
Empowerment and Preventive Care
Imagine the power of being able to recognize potential health challenges before they even manifest symptoms. With our At Home Iridology Course, you'll gain the knowledge and confidence to take charge of your family's well-being. By identifying early warning signs through iridology, you can implement preventive measures, make informed lifestyle choices, and support your family's health proactively.
Family Bonding and Connection
The beauty of the At Home Iridology Course lies in its ability to bring your family closer together. As you embark on this enlightening journey, you'll strengthen the bond between family members by sharing knowledge, insights, and a common goal of achieving optimal health. Make iridology a fascinating family activity, enhancing your relationships while collectively nurturing your wellness.
Convenient and Accessible Learning
Our digital course brings the wonders of iridology directly to your fingertips. Enjoy the flexibility of learning at your own pace and within the comfort of your home. Our comprehensive modules, thoughtfully curated resources, and engaging multimedia content ensure a rich and immersive learning experience for every family member.
Invest in your family's health and wellbeing today!
What I will learn?
History of Iridology

Basic Anatomy and Physiology of the human eye

Basic Anatomy and Physiology of the human body

The various signs found in the iris

How to read an interpret the iris chart

How to perform an iris analysis

How to take charge of your family's health

How to find the root cause of health challenges
Course Curriculum
History
Anatomy
Basic Iris Signs
Performing an Iris Analysis
Putting It All Together
Exam, Assignment, and Additional Resources
Target Audience
Mothers

Fathers

Caretakers

Anyone who wants to help others get well